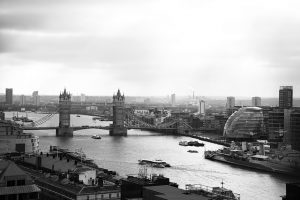 By using my consulting services, you have found an ally able to assist you in real and theoretical situations whose own basis is in entrepreneurship.
As your partner, I tune in and share with you. I offer not merely advice but clarity. I will ask you questions, listen to your needs, and reflect speaking plainly and clearly. As an outsider, I look behind the scenes and drill down into your current systems or processes to maintain my accuracy and directly address the problem. My consultancy is always at eye-level, the entrepreneur's eagle-eyed perspective.
My vision allows for a change in perspective elicited from my objective external view.
Often, it may transpire that an issue has been tackled from the wrong direction, which takes time and has costs, not least the cost of frustration. To adapt and react to this, I hope my vision for essentials, show vital interdependencies and offer new, practical solutions in a neutral capacity of outside observation.
My observations and solutions create substantial effects for you and your business with more entrepreneurial power and greater success.
Together, you, your business, and I look at a multitude of questions regarding corporate development. I will demonstrate to you the meaning of taking an absolute entrepreneurial stance and assist you in introducing the DNA of your success into your leadership team. Strong leadership is a crucial component of effective growth that initiates change. My knowledge of exclusive features and dynamics allows for the acceleration of sustainable change procedures. Together we can reveal your entrepreneurial spirit in a conscious and purpose-driven manner.